Suzzle is a coffee shop on the southern end of Brick Lane, it sells err coffee and some art from the folks at the Lava collective. Ashes was asked to paint the shutter a while ago, but she waited for the weather to get a little better and then bashed out this. I asked Ashes about the mural she said 'I didn't really know what I was painting but for a long time I have wanted to do a drawing of Brick Lane . So now I have done it.' Check this stop animation video to see how the mural came together.
Suzzle
from
Ashes57
on
Vimeo
.
I rolled to the shop on Record store day and jammed with the pioneers of footwork/juke/tek house : Dj Rashad and DJ Spinn. Their over in the UK for a little while, so I hope to sit down for a proper chat with them for BNTL soon.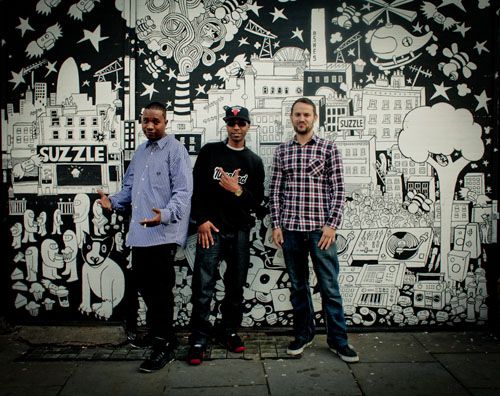 That's Max Wheeler with them, one half of Anushka, more info on Anushka soon!
@Ashes57
@DJRASHAD
@DJ_Spinn
@MaxWheeler