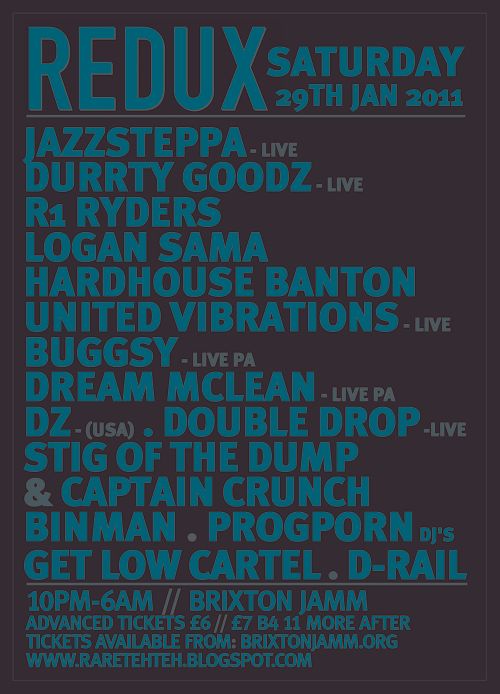 Redux is back for the new year with this mega line up. Durrty Goodz has not played live for a little while now and with a new album on the way, this should be the high light set for me. Other heat on the bill from mans like Buggsy the Bristol don, Dream Mclean, Stiggy Smalls and Logan Sama.
Watch Goodz go in on The Westwood show at the end of last year.
He's bringing some new type ish to his game.