Just answer the question below to win 2 pairs of tickets to Redux this Saturday!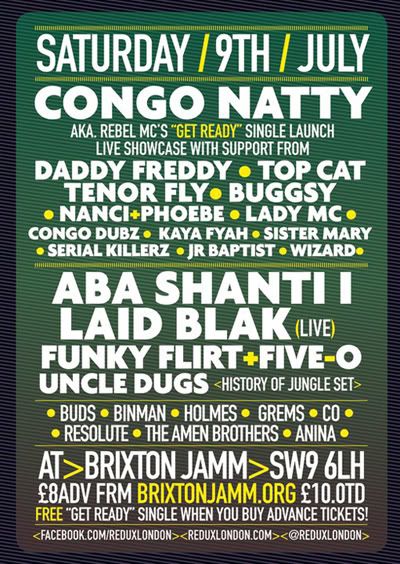 What is Congo Natty's real name?
a) Michael Cane
b) Michael Jordan
c) Michael West

Just send your answers to info@bntl.co.uk before 6pm on Friday. The 2 winners will be notified by Saturday lunch time.

You can buy tickets HERE still. Redux come with some Vibes in the mix below, so bump that and good luck!
Redux LDN Promo Mix by ANINA